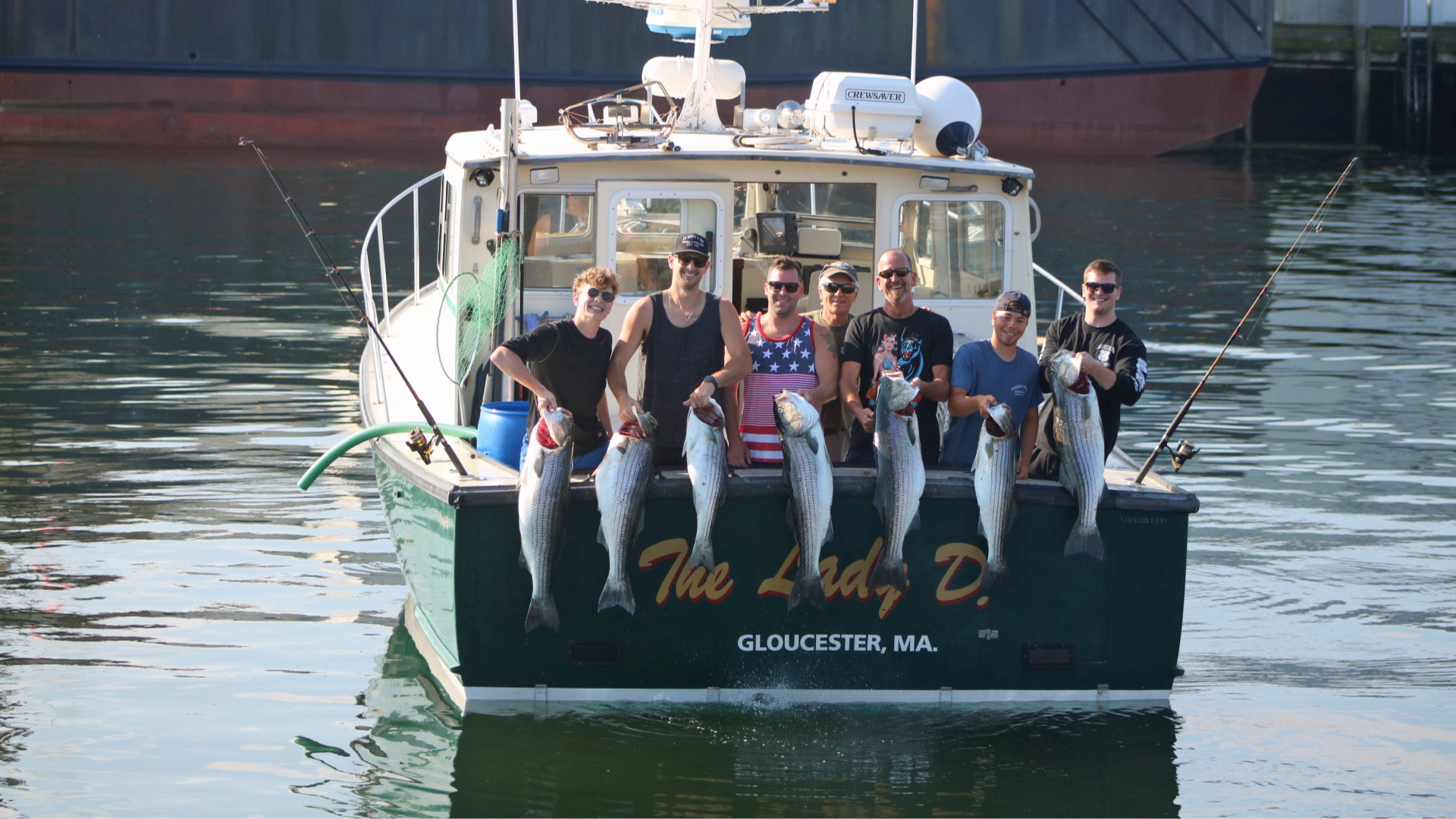 OUR GLOUCESTER MA FISHING CHARTERS, INCLUDE TUNA CHARTERS, STRIPED BASS TRIPS, DEEP SEA FISHING AND MORE THAT RUN MAY THROUGH OCTOBER. PLEASE CALL 508-284-2909
Coastal Fishing Charters 5 STAR GOOGLE REVIEWS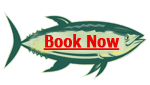 FISHING REPORT: 9/1/23 Haddock fishing has recently picked up on both the half day and full day trips. Striped bass fishing has been great! We are continuing our streak for the 4th year in a row with striped bass on every trip! We have also got live mackerel on all trips so far this season! Live mackerel or pollack increases your chances for catching bass 10 fold. Please book as soon as you know the day you want.
There are trips still available 9/2-10/8..
Coastal Fishing Charters 5 STAR GOOGLE REVIEWS
RECENT FACEBOOK PHOTOS 2023
 

PICK YOUR FISHING OR WHALE WATCHING ADVENTURE!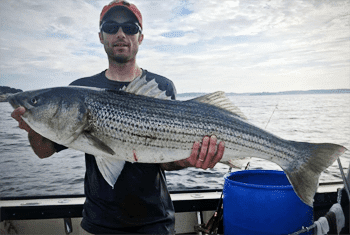 STRIPED BASS
Striped bass are one of the most sought after game fish on the Massachusetts coast. They can grow to impressive sizes. Bass in the 40 – 50″ range is not uncommon. 2022 was one of the best years for big striped bass. Boat fishing techniques include chunks, trolling and live bait. A great trip for any age. Average trip is 4 hours. Our most affordable trip!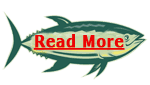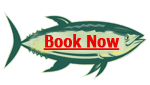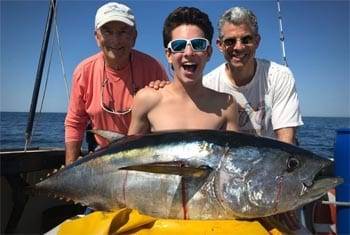 BLUEFIN TUNA
Massachusetts has been one of the top states for Bluefin landings. The largest tuna can live up to 40 years. They migrate across all oceans and can dive to 3,000 feet. Built like torpedoes, they can reach 10 feet in length and 1,000 pounds Most adults are around 200 pounds. Our average tuna charter trip is 9 hours.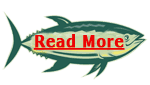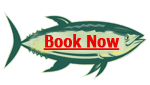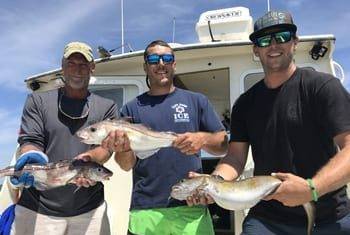 HADDOCK & COD
Fishing with a large group? Join us for  deep sea bottom fishing. Catch haddock, cod, pollock and red fish, all the great tasting fish for a family dinner. We fish 5 – 30 miles from Gloucester on Stellwagen Bank and Jeffreys Ledge, meaning a short boat ride to the fishing grounds and more time for fishing. This trip is great for groups of 5 or more.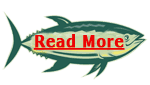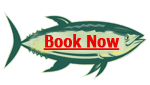 Gloucester MA Fishing charters! Fishing for striped bass, tuna fishing charters, and deep sea fishing for haddock are all available at Coastal Fishing Charters. We are one of the best deep sea fishing charters near Boston Massachusetts at an affordable rate. For over 35 years, Coastal Fishing Charters has specialized in Trips for Striped Bass Fishing, Cod and Haddock, tuna and giant shark Fishing in Gloucester MA. All tackle is included or you can bring your own if you prefer. We also offer an ultimate private whale watch on our 35ft T Jason. We have heat aboard the Lady D for those cool rides to the fishing grounds!!!
 Our New 35 Foot T. Jason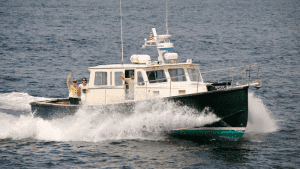 The T. Jason is a fishing machine with many rod holders, outriggers, down riggers and a full enclosed bathroom. At cruising speed of 18 knots, we will get you anywhere in the Gloucester MA area in just minutes! The Terry Jason boats have been said to be one most stable boats for its size made today. It's an all weather boat with a enclosed deck house and heat if needed. This boat has everything needed for a great day on the ocean.
About Your Captain
A commercial sword fisherman and herring seiner from 1970 to 1983, Nick Danikas became a coast guard licensed captain in 1983. Nick has owned and operated his own commercial whale watch companies since then. Nick has personally led thousands of fishing charters and over 5,000 whale watch trips. Nick has over 30 years experience fishing off of the Massachusetts coast, fishing for striped bass, tuna, bluefish and other species along the shores of Cape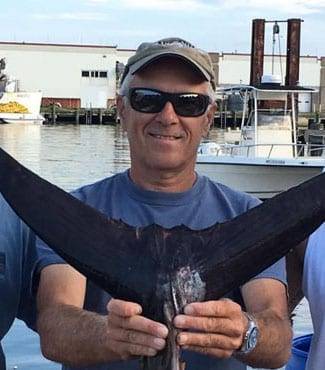 Ann. Deep Sea fishing charters for Cod and Haddock bottom fishing is consistently productive from April through November.
We are striped bass specialists! This is one of our most popular trips!  Striped Bass migrate to Massachusetts coastal waters and waters off Cape Ann around the first of May and stay through October. Bass catches range from 3 to 25 pounds, with fish taken in the 40 to 50 lb. range on bait. We now have Ultra Light Tackle for those who want to test there skills!
About Our Gloucester MA Whale Watch Trips
Bring a picnic and a cooler and get ready to experience the whales like few others have—up close and personal. What an amazing experience it is to be close to the water and see these animals from a small boat. To top it off, when you take an Ultimate Whale Watch on the Lady D, you receive a ticket for a free whale watch on the Hurricane II (a $50.00 value per person).
About Our Private Tours around  Cape Ann.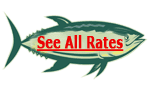 We want everyone's dreamboat trip to come true! This is why we started doing private tours. From touring the beautiful lighthouses in Gloucester to seeing the beach, we can make any private tour dream come true. Gloucester is home to six different lighthouses, three different beaches and many dozens of beautiful coves and scenic shores. We show you sights you can't reach or see from land. Custom your non-fishing trip to your heart's desire, if you can dream it, we can try to make it happen.
About Our Gloucester MA Bluefin Tuna Fishing Charters
Bluefin tuna are one of the largest, fastest, and best eating fish that New England offers. They are prized among sport fishing for their fight and speed, shooting through the water with their powerful tails up to 43 miles per hour, pulling the fishing line away 200 yards from the boat. If fish were like cars, tuna would be the Ferraris of the ocean, sleek, powerful, and made for speed. Captain Nick has a passion for finding the best Ferraris out there. Gloucester is centrally located to some of the highest yielding Bluefin Tuna Fishing grounds that New England offers. With the central locations, we are the best with the shortest rides out of any ports, with Stellwagen bank, Jeffries Ledge, and Tillies nearby. This is why we are known as the Bluefin Capitol of the world.
Gloucester MA Fishing Charters-Fishing Charters near Boston Massachusetts