During our deep-sea fishing trip,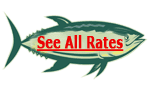 we catch groundfish. Here in Gloucester Massachusetts, we have a large amount of Haddock, Cod, Pollock, and Redfish. We are known for our feeding grounds and have plenty of tasty fish for you to bring home for dinner. Great for Groups up to 6 people! This is nothing better than fighting a fish with your friends by your side. Our Deep Sea fishing charters are as follows;

Full Days – 9 hours: $1100. Half Day – 5 hours: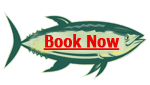 Half Days – 5 hours: $650 for up to 6 people.
We fish 4 – 12 miles out on this trip are able to make 2 daily times available.
CASH ONLY on all trips. Please add 20% gratuity for mates. All tackle included or you can bring your own. Spinning rods and reels by Penn.
The best deep sea fishing trips provide anglers rush from the hard fighting, big game species that are eagerly encountered, and a story that you can tell years from now. Come aboard our 35 foot Terry Jason Downeast Style. There is an enclosed head for the ladies, an enclosed cabin for the bad weather, and all the gear you need to pull in the big fish. Call or book online.